Assault Bike Classic
Regular price
3,590.00 AED
Regular price
3,590.00 AED
Sale price
3,590.00 AED
Unit price
per
Sale
Sold out
Now available with free delivery around the UAE, the Assault Bike Classic is finally back in stock.
Regarded as the "Devil's Tricycle" - the Assault Bike will push you unlike anything you've experienced before. A painful pleasure machine. 
Engineered to the ultimate standard, the Assault Bike Classic is compact, sustainable and built to last. It's the perfect addition to any home gym set-up.
Shipping & Returns

VIVO is proudly partnered with Shipa for delivery. All orders will be dispatched and delivered within 1 - 3 business days.

For refunds and returns, please email support@vivofitness.com to begin the process.
VIVO Promise

All of our products come with the VIVO promise, something we've stood by for the last 7 years. That means if your equipment is faulty or fails to deliver on its promise we will replace it.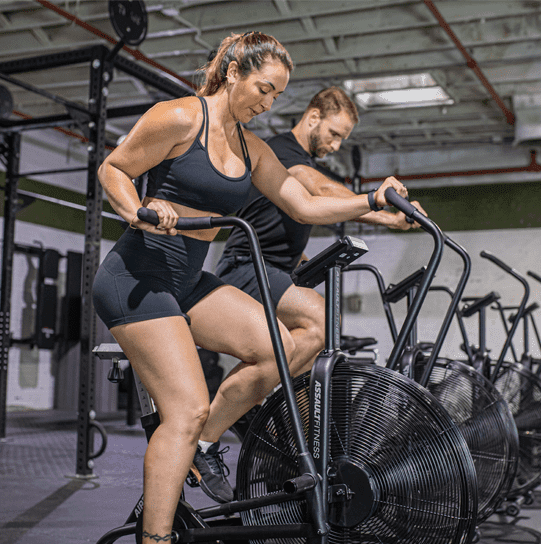 Love It And Hate It
The Infamous AssaultBike. The Devil's Tricycle. Rarely does the reputation of a fitness tool precede itself. None quite as much as the AssaultBike.
Found in home gyms all over the world, the AssaultBike Classic will push you to your limits. Like nothing else.
You'll find out who you are. No matter your skill level. It's a feeling you yearn for.
Compact. Sustainable. Tough.
The AssaultBike Classic provides a lesson in engineering.
A mind-boggling twenty sealed bearings, operating in harmony behind precision machined and powder-coated steel. The fan-resistance design and human-powered console ticks the sustainability box. No electricity needed.
The compact design with adjustable stability feet makes the AssaultBike Classic the perfect addition to any home gym. Delivered free around the UAE - what are you waiting for?